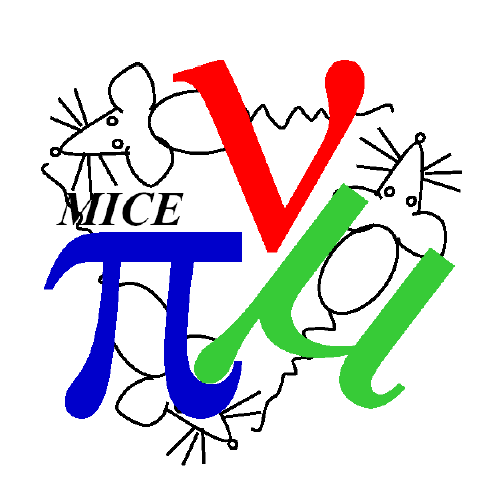 Introduction to the MICE project
Over the past few years, the experimental measurement of flavour oscillation in solar, atmospheric and reactor neutrinos has established neutrino physics as one of the most exciting branches of particle physics, with the potential to shed light on, amongst other topics, the origin of the matter-antimatter asymmetry in our universe.
To investigate this physics further, we need very high intensity beams of neutrinos with well understood energy spectra and flavour compositions. A good way to generate these is via the decay of a highly collimated monoenergetic bunch of muons held in a muon storage ring - a neutrino factory. In the UK, the Rutherford Appleton Laboratory near Oxford, which already hosts the spallation neutron source ISIS and is constructing the advanced synchrotron light source Diamond, would be an appropriate site for a neutrino factory.
Building a muon storage ring presents unique technical challenges because of the short lifetime of the muon. One problem is "cooling" the muons to produce a spatially compact bunch with a small energy spread, suitable for acceleration and storage. Muon cooling can give a factor of 4-10 in the neutrino intensity produced by a neutrino factory depending on its design. It also represents around 20% of the cost of a neutrino factory, so a good understanding of the engineering of ionisation cooling is crucial to neutrino factory design.
Ionisation cooling was first proposed more than 20 years ago, though it has never been realised in practice. The principle is as follows: Muons are passed through an absorber where they lose momentum in both the longitudinal and transverse directions. The longitudinal component of momentum is then replaced in radio frequency (RF) cavities. The net effect of these two processes is a reduction in the transverse momentum spread, or cooling in the transverse direction.
This aims of the MICE experiment are:
To show that it is possible to design, engineer and build a section of cooling channel capable of giving the desired performance for a neutrino factory
To place it in a muon beam and measure its performance in various modes of operation and beam conditions thereby investigating the limits and practicality of cooling.
---